Train Map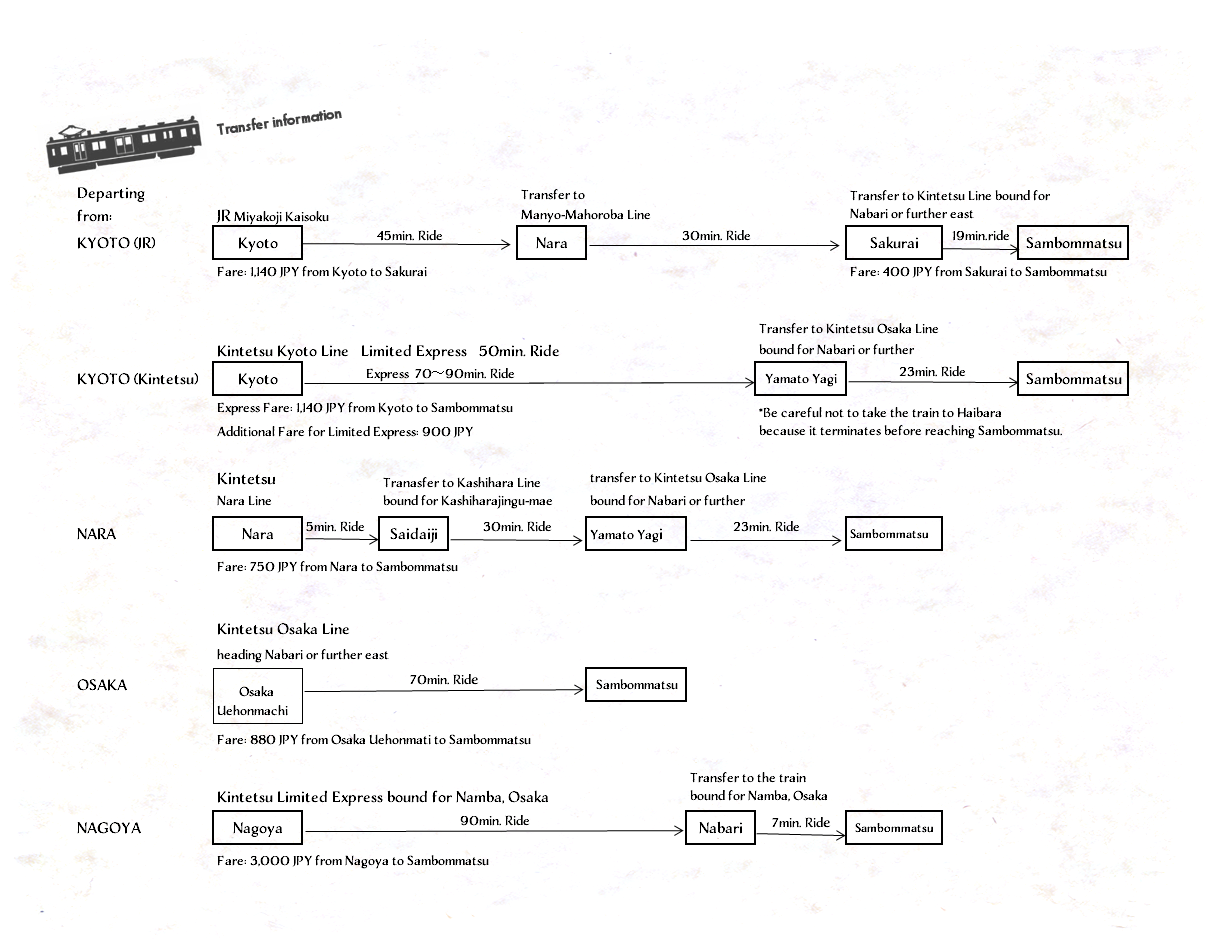 Note:Sambommatsu-station is on Kintetsu Osaka line (D47 on the map below).
Neither Limited express (Tokkyu 特急) nor Rapid express (Kaisoku Kyuko 快速急行) will stop at Sambommatsu.
Make sure to ride Express (Kyuko 急行) or Semi-express (Jyunkyu 準急).
Some Semi-express (Jyunkyu 準急) trains teminate before reaching Sambommatsu.
Kintetsu Railway network map:
https://www.kintetsu.co.jp/foreign/english/about/station/route_map/index.html
Types of Kintetsu trains:
https://www.kintetsu.co.jp/foreign/english/about/geton/type.html#otherTrain
Direcitons to our place from Sanbommatu Station
Attention
You will see open fields and empty houses around the village. There are owners of these properties though they may look abandoned. Please do not trespass. Also, please do not pick mountain vegetables, flowers and trees without getting permission first.
Please print and bring this map when you visit us for the first time.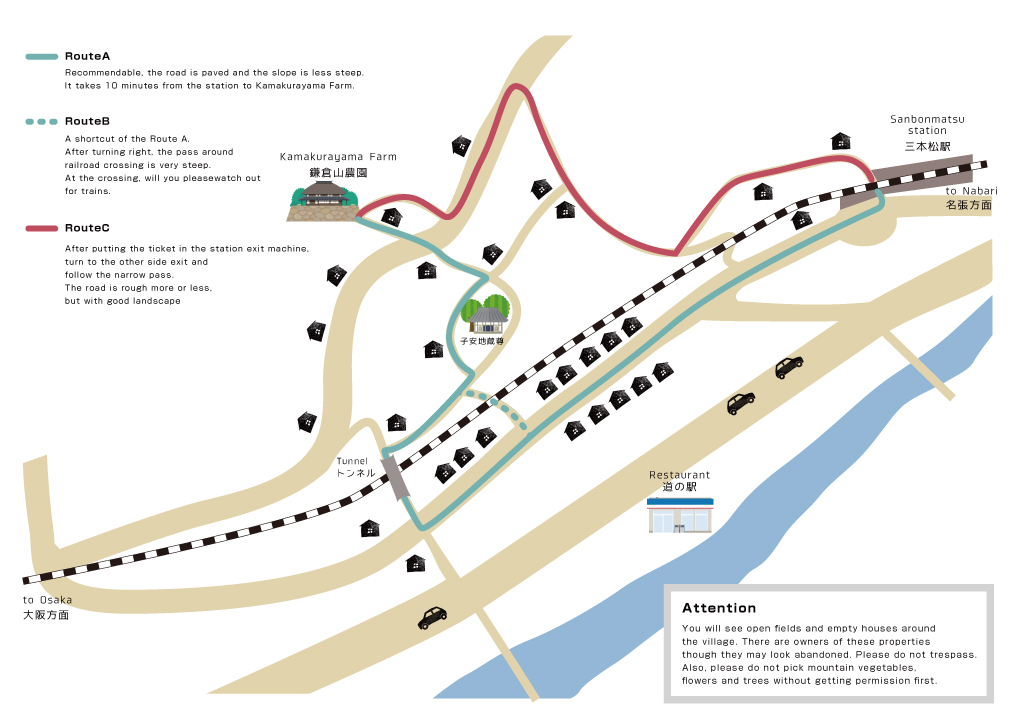 Entering spot from the car-road:for the people by car
1. Here is the entrance where the signboard is shown. But do not make turn left now and go straightforwards approx. 100m.
2. You will see open area on your righthand side.U-turn and drive back to that entrance with signboard.
3.Make turn right and go ahead.
4.Parking area
Entering spot from the car-road:for the people on foot