Would you like to experience culture in harmony with nature? How about visiting the Japanese country side? The country side of Nara is a unique place unto itself. You will not see its like anywhere else in the world.
Sambommatsu where our inn, Kamakurayama Farm, is located is a mountain village with long history in Nara. It is a historical inn, complete with a traditional Japanese hearth.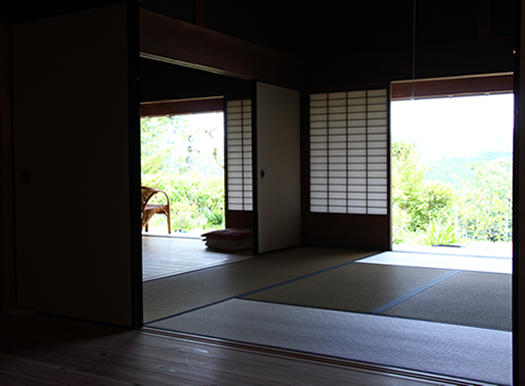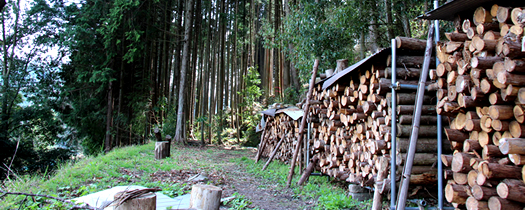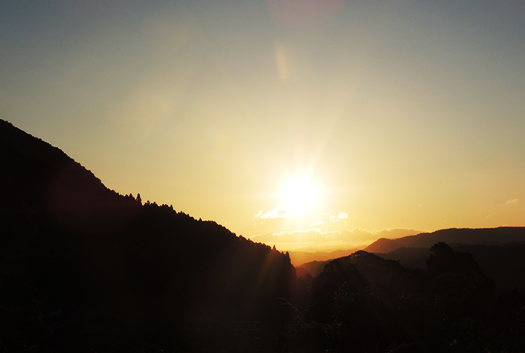 In the morning, the sun rises over the overlooking mountains.
The celestial sun and mountains change appearances throughout day and season.
For good (or bad), you might see monkeys come down from nearby mountains and make a mess in our garden.
In the evening, you may hear wild deer wistfully call each other.
You will be amazed at how clearly you can see the stars at night. It is a magical place.
---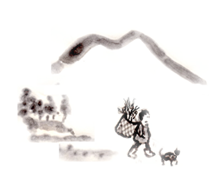 Reservation can be made through the below form.   Should you have any questions regarding your stay, please feel free to contact us.